If you are looking for a Summer Salad that will be a sure-fire win, then you need to check out this recipe. The freshness of watermelon paired with the saltiness of feta makes for a refreshing treat to accompany any meal.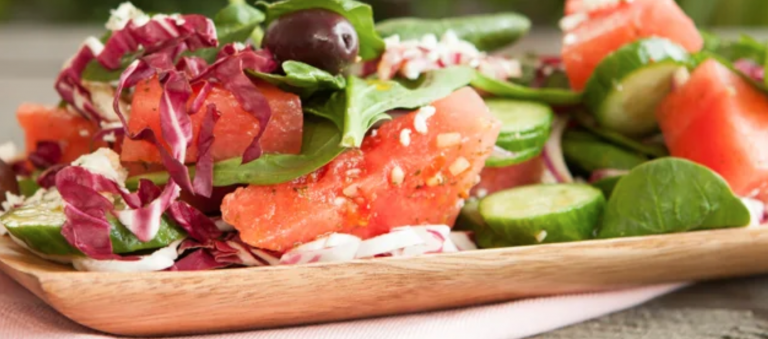 Toss feta with Lemon Dilly Dip Mix.
In a large bowl, toss watermelon with cucumber, onion, olives, Sea Salt and Pepper. Add spinach and radicchio.
Drizzle with prepared Dressing and toss to mix.

To find more recipes or to order the seasonings need to make this recipe, click here.