Inspire Clean Eating with Epicure
Checkout My Favourite Recipes
Click on the photo for full recipe
What people are saying about Epicure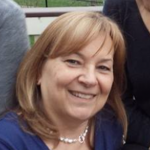 I started using Epicure products for my husband and I at the beginning of 2021. I had bought seasonings in the past, mainly the ones for the Extraordinary Cheese Dip. During the first half of covid we used 2 of the "meal delivery" services. After receiving many items that had spoiled, items missing I switched my cooking to use Epicure & I shop to the recipes on the package. I love the ease, versatility and healthy ingredients in everything! The Meal Solutions are the best! Hubby asks every night "is this Epicure?"....my answer is always "yupperz!" I have 2 pantry shelves full of Epicure products as well as silicone cookware. Oh, the Multipurpose Steamer is a must have! You can cook a whole chicken in it in the microwave in about 40 minutes! The Rotisserie Chicken Seasoning is so good! I could go on & on...I highly recommend Epicure... saves money, everything is homemade, can adjust everything to your taste and Lisa is THE BEST consultant ever! Love the recipe feature on the website too!!! Enjoy cooking again!
Donna J - Ontario, Canada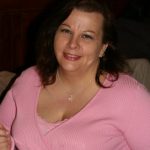 Lisa has always been very helpful when I've had questions about products that I'm interested in. I have bought the meal packages as well as the seasonings, everything has been very tasty! I'm happy to have connected with Lisa and I highly recommend shopping with her and following her videos on social media.
Laurie T - Ontario, Canada
I literally was struggling to figure out what to cook this week and wasn't feeling it! My son was sick, we had activities for my daughter and I was totally overwhelmed. Then I went to my stash of Epicure seasonings and within 5 minutes had 3 more meals ready to go. All I had to pick up was the protein!
Sami BM - Excelsior, MN
Easy online ordering.  Our delicious products and time saving cookware can be shipped direct to your door.
Our FREE recipe database is full of delicious meals.  Most of which can go from Raw to Ready in just 20 minutes or less.
Don't have time to meal plan, browse our FREE Meal Plans and pick the ones that you and your family will enjoy.