Hands up if you love Holiday Cookies! Some of my favourite Holiday Cookies are Gingerbread Snaps, Butter tarts and Snowy Chocolaty Temptations Cookies. Have you ever eaten a cookie that just melts in your mouth, this Gluten Free cookie does just that. Simply add egg, oil, vanilla and milk of your choice to Epicure's Chocolaty Temptation Cupcake Mix, baking cookies has never been easier.
Want more quick, easy and delicious recipes? Join my self guided virtual Holiday Cookie Workshop. The Workshop is free and includes a full colour Cookie recipe ebook, grocery list and kitchen tips. Click here to bring the Holiday Cookie Workshop right to your inbox.
Ingredients
1 egg
3 tbsp oil or coconut oil, melted
3 tbsp milk, your choice
1 tsp vanilla
1 pkg Chocolaty Temptation Cupcake Mix (Pack of 2)
Icing sugar, for coating, optional
Preparation
In a bowl, whisk egg, then whisk in oil and vanilla (ensure oil is well incorporated). Stir in mix. dough will be dense. Refrigerate to chill and firm, about 20–30 min or overnight.
Preheat oven to 350° F. Line Sheet Pan with Sheet Pan Liner.
Using a scant tbsp as a guide, form dough into balls. If dough gets too soft, refrigerate again to chill. Roll balls in sugar to evenly coat, if desired.
Arrange balls 1" apart on pan. Bake until cookies crack on top and edges start to set (they'll still be a little soft), about 10–12 min. Let cool on pan for 5 min, then transfer to Cooling Racks.
Store in an airtight container, at room temperature, up to 5 days or freeze up to 3 months. Dust with more icing sugar, if needed, before serving.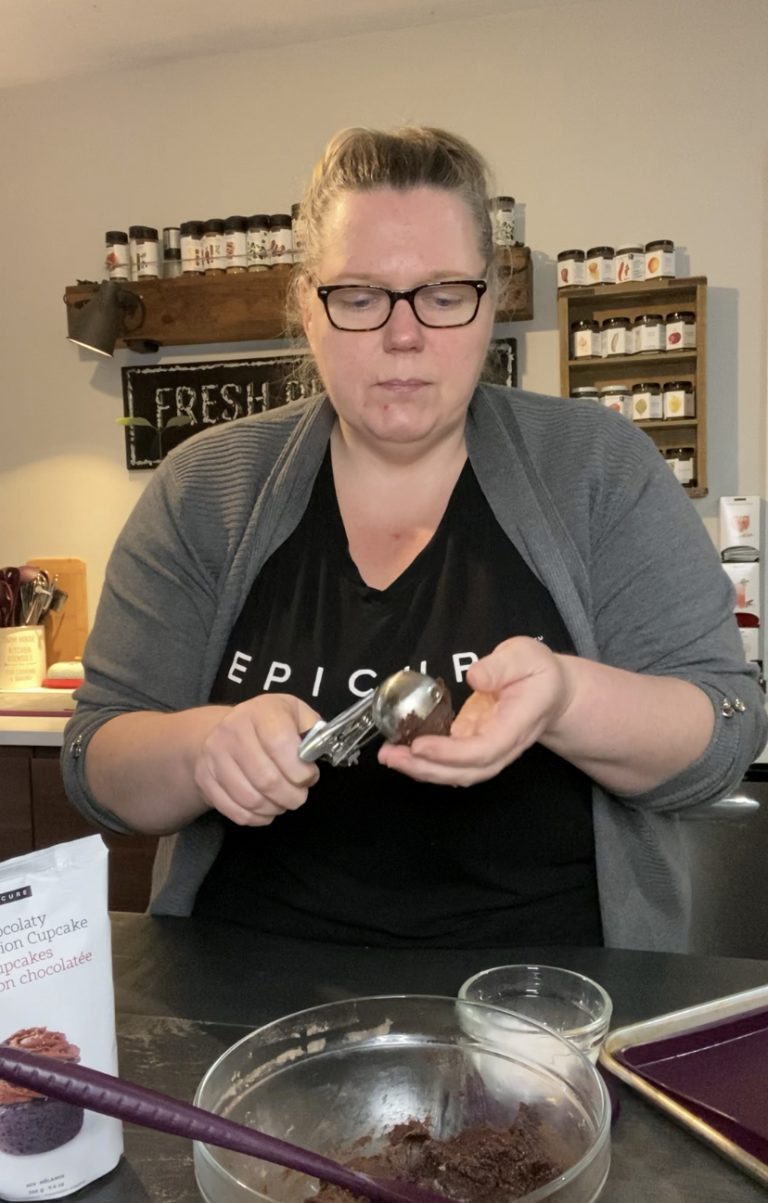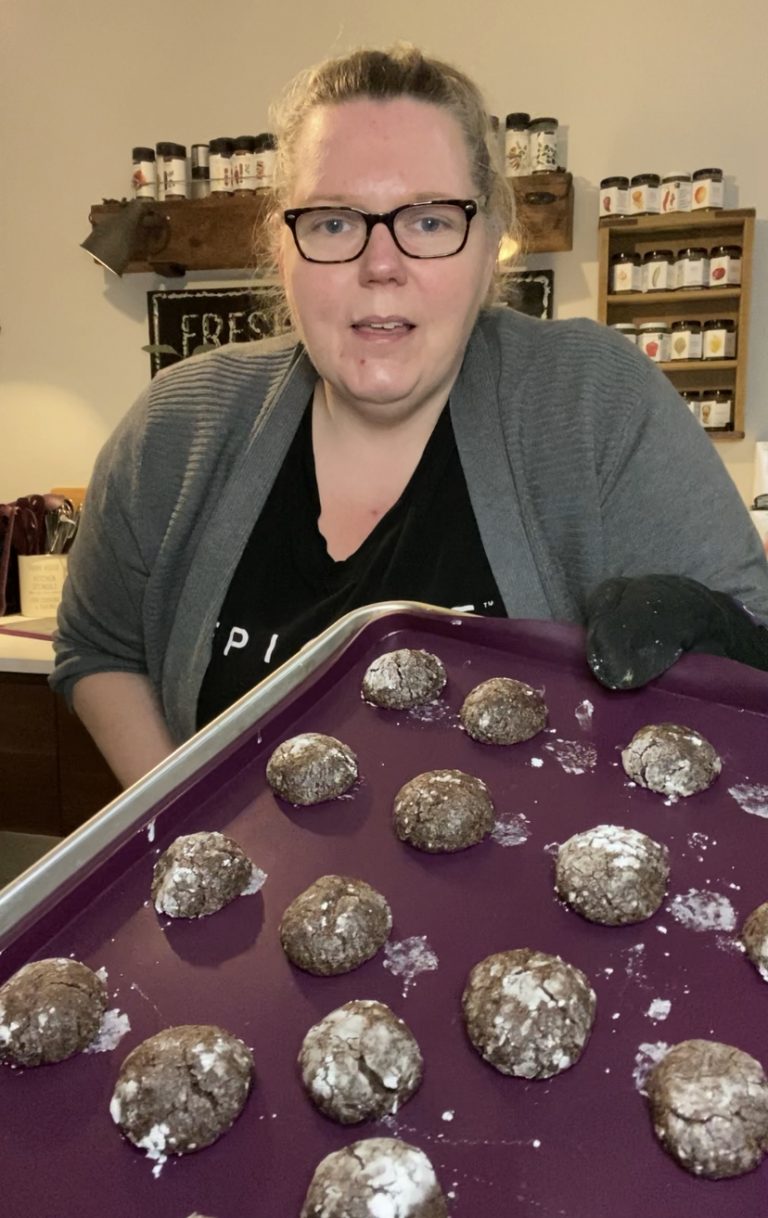 You don't want to miss all the other recipes. Click here to register for the FREE self guided virtual Holiday Cookie Workshop.
Happy Holidays,
Lisa