Experience Virtual Grocery Shopping at its Best
Thank you for joining your Host and me for this Epic Good Food Experience.  It's going to be as easy as 1–2–3!
1   Browse this fun & interactive webpage and be sure to check out my Good Food Cooking Demo
2   Check out some of my favs & a few of my customer's favourite things that make mealtime a breeze
3   I want to help with your mealtime struggles, so ask questions & Shop at any time!
Who am I and how can I help?
Welcome to this Epicure Experience. I am so excited to be your consultant for this Epic Virtual Grocery Experience & hope to be able to continue to service your Epicure needs in the future.
Who am I? I am a wife and mom of 2 teenage boys and proud to be a Director with Epicure. I absolutely love that I have built my business over the past 12 years, around my family and am so grateful that I can now work from home full-time doing what makes me happy. I love building relationships with my customers and helping them put Good Food on their family's table.
I look forward to connecting with you!
Just a few of my favourite things!
Like a casserole dish in design & purpose, this cooking utensil is made of silicone 
Cook one-pot dinners, rice, grains, and corn.
Holds 14 cups for 4–6 servings of most meals.
Includes a Multipurpose Tray for separating, straining, and more.
Download the digital product information guide HERE.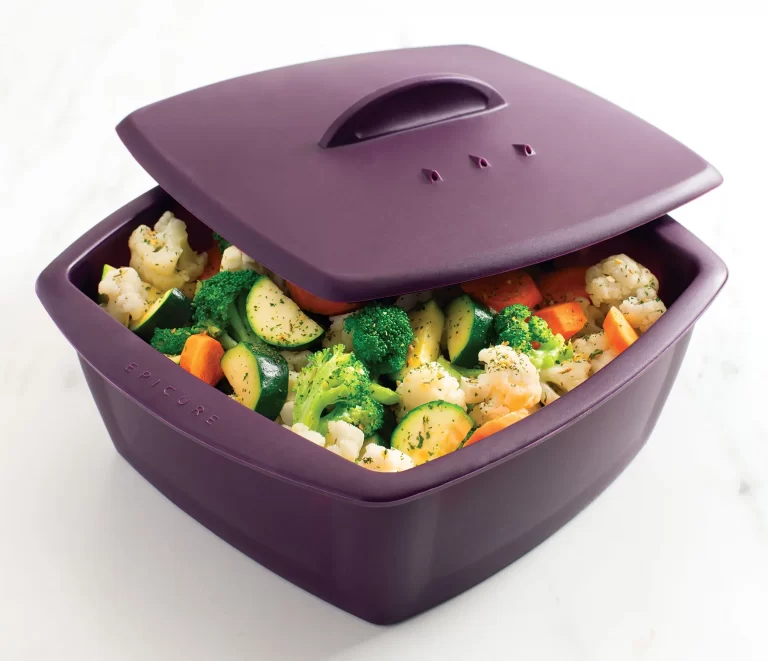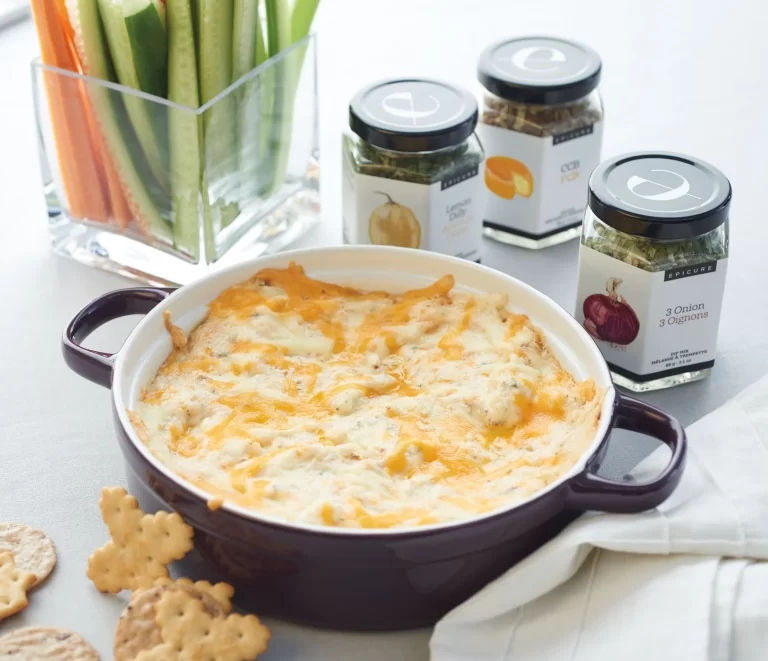 Versatile blends to take you from breakfast to dinner. Use as a seasoning or make dips or add flavour to any of your favourite dishes.
Stock your pantry with these versatile, bestselling blends.
Make Extraordinary Cheese Dip™ or use to enhance your soups, salads, and mashed potatoes.
Each jar makes 8 cups of prepared dip.
The Trio consists of 1 jar of each 3 Onion Dip Mix, Lemon Dilly Dip Mix & CCB Dip Mix. Use them together to create our Extraordinary Trio or separately and the possibilities are endless.
Epic dinners start here: 
Choose from 3-, 6-, or 12-month plans.
Qualifies for free shipping. 
Includes:  
7 different Meal Solution sachets
1 exclusive surprise
1 dessert mix
1 sample-sized dip mix
Buy a Meal. Share a Meal.
A donation of 7 meals going to families in need—every single month!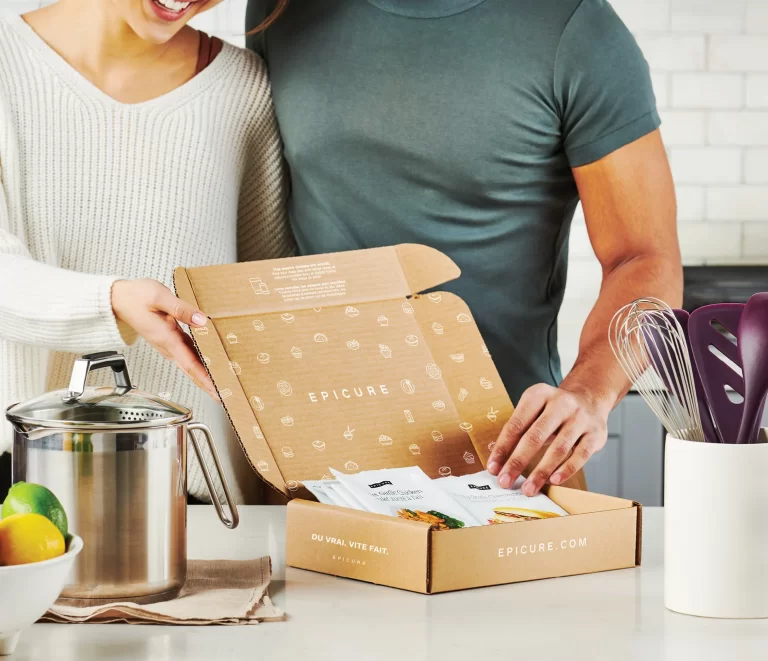 Just a few of my customers favourite things!
Family-friendly Sheet Pan Meals, that classify as a weeknight win when it comes to big-batch dinners & easy cleanups.
Buy all 5 Meals Solutions, and find the answer for creating fast, fabulous Sheet Pan meals. 
Digital Meal Plan features fast, fresh, and nutritious recipes, a grocery list, and tips.
Family-friendly—serving 4–6 people.
Collection includes 1 of each:
Philly-Style Cheesesteak Seasoning
Tropical Chicken Seasoning
Crispy & Crunchy Coating
Southern Baked Gluten Free Crumb Mix
Sweet Garlic Chicken Seasoning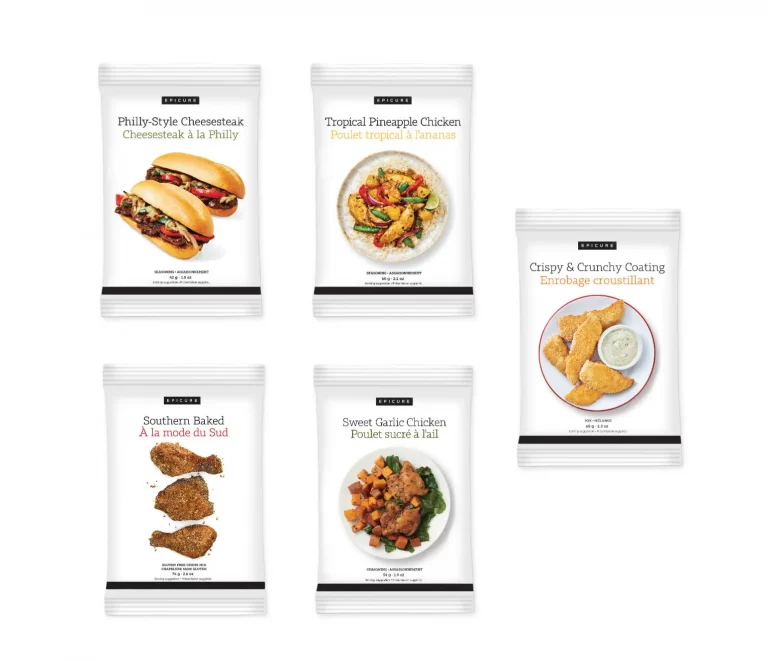 Epicure products make mealtime so deliciously easy!
Watch my quick demo on how easy it is to customize your meals
Our meals go from raw to ready in just 20 minutes, but think of the time you can save by prepping some freezer meals for this extra busy nights.  Simply pop your prepared freezer meal into your crockpot in the morning and dinner is done!
Check out my Set it & Forget it workshop and then grab your full colour recipe ebook below.
Discover Epicure Your Way
Well that's a wrap, I want to thank everyone for taking time to join us for this Epicure Party! To show my appreciation I want to provide you with easy access to our Meal Plans and Grocery List 🧡, I know that you will love all the recipes!
The ebook provides strategies on how to:
✅ Eat well for good health
✅ Plan your meals & shop online.
✅ Manage stress by meal prepping